Oxfords or Loafers?
Hello everyone, welcome back to my clothing shoes and accessories blog. Recently I was invited to a wedding, And after picking out my outfit I ran into the issue of not knowing what type of shoes to wear. Normally at these events I find myself wearing either oxfords, but my girlfriend thought that I should be wearing loafers for this wedding and I decided to look into what would be more appropriate for my outfit, or for any outfit.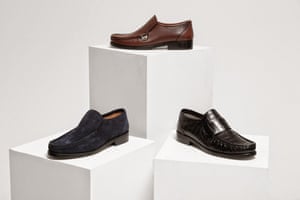 To do this I have to look at what oxfords and loafers really were. traditionally speaking Oxford's are any men's lace up shoe that stops below the ankle. Of course within this distinction you have many different types of shoes as well such as the open laced or the clothed laced Oxford, The difference of the two being the way the shoe is designed over top of the lace. There are many other types of Oxford shoes but they all just revolve around how the lace is either hidden or shown off.
Loafer's, on the other hand are slip-on shoes without laces at all. As with oxfords there are also several different varieties of loafers Including a low-cut, wide, and flat heel. The big difference when wearing loafers compared to Oxford's is they just don't look good on all men. Younger men especially should be advised when looking at a pair of brown monk straps as they are more commonly seen among middle-aged men that being said black monk straps do look quite good on the dance floor.
What kind of shoes do you guys like to wear to weddings or other high class events? Let me know in the comment section below what shoes do you think I should wear between Oxford's or Loafers. Or are both of my choices wrong?